---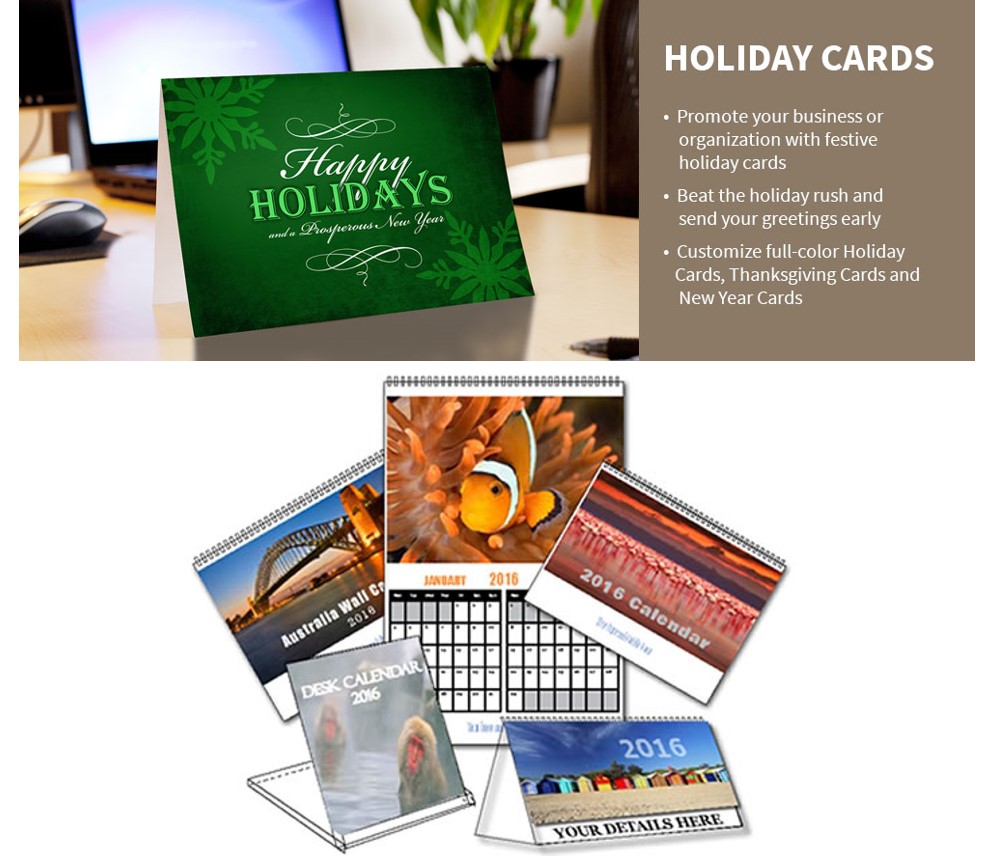 The Holidays Are Coming!
The holidays will be here before we know it. Cross two items off your list early - holiday cards and 2017 calendars. Each can be branded with your organization's logo! Contact George today at 412-321-5205 so you can view a large selection to meet your specific needs.
Services
---
Your printing solution partner. Keeping printing costs within budget while maintaining quality and integrity of all your print projects. Brochures. Direct Mail. Brand Identity. Promotional Items. No matter what your printing needs, we can help you find the optimal printing solution.
Call 412-321-5205 today. Not every printer is right for every job – but Print Management is!